Who we are

We are Paymentology
Paymentology is now the most global processor. And, the only processor able to provide a shared or private Cloud instance. Combined with our unrivalled secure, RESTFul APIs, ultra-granular AI-enhanced Decision Engine, and the richest real-time data, this makes us the ultimate global issuer-processor.
Banks, digital banks and fintechs, around the world, trust us to issue and process all forms of cards and transactions, at scale, through our unrivalled Cloud-based Platform, rich data, unequalled global footprint, and proven track record powering industry leaders and game-changers.
More power. More reach. More possibilities.
The widest global reach
We are the only global issuer-processor with live clients and on-the-ground teams in 50+ countries, across 14 time zones.
Cloud-native
We offer a total Cloud solution, with ultra-flexible deployment on multiple Cloud platforms – shared, private, or dedicated.
Unstoppable at scale
We process more than 1000TPS, out of the box. With our Platform's unrivalled flexibility and reach, this lets us easily scale as you grow.
Data innovation
With the world's most flexible APIs, and the richest, fastest, most interpretable data, we empower truly informed decision-making.
Speed to market
We're integrated with core banking platforms, worldwide. Together with our flexible APIs, we're able to launch better programmes, faster.
Trusted by winners
Powering leading banks, digital banks and fintechs, including Mox.
A drive to change the Payments world
In 2014, Paymentology's founders saw that the Payments industry was stagnant and limited, in both capability and ambition. Frustrated by the lack of innovation and vision, they decided to change it. Developing the first Cloud-native processing Platform, they quickly become a force to be reckoned with, and a technological pioneer in payments.
In 2021, Paymentology joined forces with Tutuka; a payment processor with unmatched global reach – boasting local teams on the ground in over 25 countries, across four continents, with deep regional knowledge and experience, across developed and emerging markets, worldwide. And, more than 23 years' experience processing large-scale programmes, worldwide.
A new superpower
in Payments
Today, Paymentology represents a global superpower in Payments. A powerful combination of an ultra-advanced, multi-Cloud Platform (and the only processor that can provide a dedicated or shared Cloud instance), with unmatched global reach and expertise. With more than 450 payments experts across 14 time zones, we process around the globe, around the clock.
A culture of getting it done, together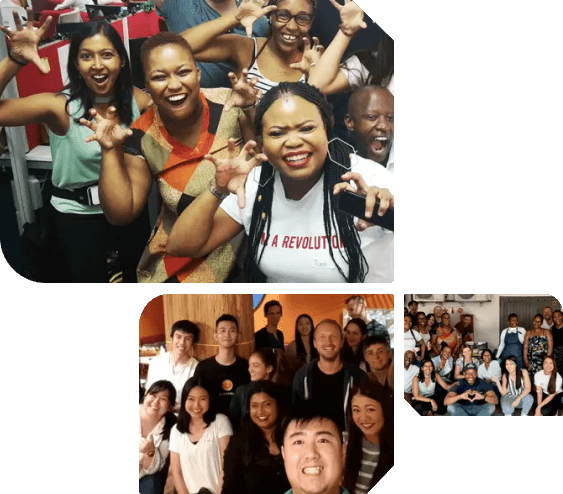 A culture of getting it done, together
We're Paymentologists
We love solving things. Difficult, ambitious, technical things. And, we get it done, by doing it together. We confront challenges that can unlock positive change on a global scale. Our culture is one of inclusion, because our world of diverse viewpoints lets us see a bigger picture, from more angles.
Leaving a footprint of positive change
For more than 20 years, we've sought to good, on the ground, in the communities in which we operate. Over the years, that's added up to a legacy we're proud of. Whether it's helping one individual, or many at a time, we will continue expressing our appreciation, wherever in the world we operate.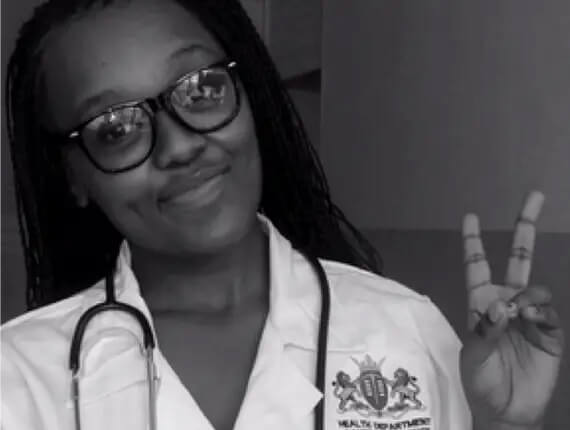 Jubulile Chonco
From Joburg schoolgirl to medical school in Cuba
Schoolgirl Jabulile Rose Chonco was given the opportunity to partake in the Star Schools program in Johannesburg, South Africa. With two of her school years sponsored, she experienced what Paymentology is all about, completed her Microsoft classes, and went on to graduate with an A in Mathematics. Today, Jabulile is in Cuba, completing her third year studying medicine, having been accepted into The South African-Cuban Medical Scholarship. "My dream is actually becoming a reality", she added. "The impact that Paymentology has made in my life will always remain in my heart."
Our Platform supports large-scale innovations. We shepherd our clients not only into, but to the forefront of the Digital-payment Era. Let's get started...